Feature image from universitybusiness.com
---
College tours are an inevitable part of the college selection process; there's a lot of driving, walking, question asking, and gawking, but at the end of the day, it's basically just a trip. And like any other trip, it just wouldn't be complete without a little souvenir to remind you of (and honestly, to help you remember) the campus you've just visited.
Unless you're an avid nature lover and collect pinecones from each campus you set foot on, or have some other quirky idea of ways to remember each college, you'll probably be making the standard stop at the campus bookstore before leaving to hit the road.
Walking in can be overwhelming at first; besides seeing the name of the school you're visiting plastered on thousands of items, the decision of what to buy can leave your head spinning. Here are some suggestions for which items are worth buying, so you can get the most out of your souvenir hunting at your next college visit.
Keychains:
Cheap, cute, and bountiful options—keychains are definitely a great buy. You might think that they're pretty useless, and you're not wrong. Too many keychains is tacky, but a select few to adorn your keys really add a splash of color to an otherwise boring set of metal. Or, you can create a separate, special chain specifically for college keychains, and have one mega-souvenir at the end of all your college tours.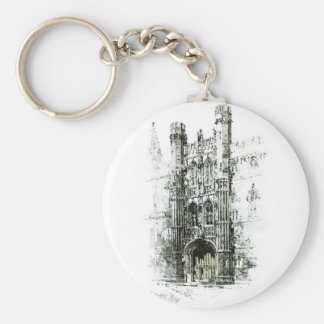 www.cpcache.com                                           www.zcache.com
T-shirts:
Only buy this if you've committed to the school and are looking for something to wear on National Decision Day with your friends. While t-shirts are usually pretty cheap and make for comfortable PJs, you'll be getting plenty of free t-shirts once you're actually at college, trust me.
If you buy some now, you're not going to know what to do with all the t-shirts you accumulate during O-Week. Besides, if you buy a t-shirt from every college you visit, chances are you won't end up wearing most of them after you've chosen the one college you'll be attending.
 www.redclaysoul.com
Pins:
The one qualm I have about pins is losing them; there's been more than one close encounter of pins almost falling off my backpack, though thankfully I noticed in time to salvage them.
I can't deny, though, that pins have some of the best designs out there, neatly packaged into the perfect size to adorn a number of things. So if you have a sharp eye, or wouldn't mind possibly losing a stray pin or two, then I say go for it by all means!
                           collegepromoitems.com
Sweatshirts:
This is a great investment if you've already decided on attending the school; you'll get plenty of use out of it in college during chilly fall evenings while studying in the library stacks. However, if you're just in the early stages of college visits, I'd hold off on buying one, as sweatshirts can be expensive. Plus, on the off chance you're not accepted into the school, it might not be so fun to have a constant reminder of the rejection in the form of an article of clothing.
                       www.bigcommerce.com                                     www.media-cache.com
Baseball Caps:
I personally don't think I can pull off the backwards baseball cap look, so this would not be my first (or second, or fourth) choice. However, I know that many people love them, and they really complete the laid-back look that so many college students strive for. If you like hats, I say, why not buy one?
                www.harvard.com                                                       footballfanatics.com
Mugs:
One can never have too many mugs! Whether you're using them at home or at college, mugs instantly up the coziness factor of drinks during the fall and winter (and really, would you be drinking hot chocolate in anything other than a mug?). Buying a mug also won't burn a hole in your wallet, so this would be a great pick for a souvenir.
Bonus: If you know you'll be attending the college, I can guarantee you your parents will LOVE a mug proclaiming their parental status. You can't go wrong with a "[School Name] Mom!" mug.
            www.oswego.edu                                                        www.media-cache.com
Books:
Now I know it's called a bookstore, but believe me, the last thing I'd buy there are books. I don't even buy my textbooks at the bookstore, much less any other books that may be on display there. The only exception I'd make is if the school has released a special book for an anniversary or something of the sort, and it's a limited edition only available at the campus bookstore. Really though, you can find books almost anywhere else, so browse all you want, but hold off on actually purchasing them.
 http://www.northeastbookcompany.com
Magnets:
Like keychains, magnets are usually cheap and come in a wide variety, which make them ideal as souvenirs. Not only can magnets act as decorations, they also have a practical use: holding up any pictures or papers you'd like to display on the fridge. I like to buy magnets when I go on vacation; why not treat yourself to one when you visit colleges?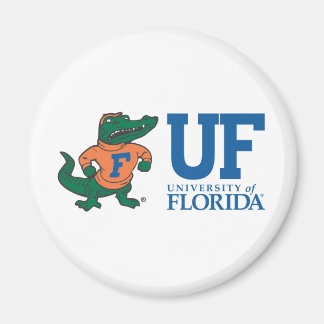 www.zcache.com                                              www.zcache.com
Stationery:
Normally I'd say pens and notepads are pretty generic items that you can purchase at other places (likely for a cheaper price too), but there's something about a pen embossed with the name of a university that seems to elevate its plainness to something more professional. A notepad with a collegiate letterhead will instantly make your desk at home seem more important.
Of course, if I were to actually purchase a pen, I'd buy a high quality one (its own case wouldn't hurt), not one that you could pick up for free at any number of events around campus.
                                               www.isubookstore.com
Pillows/Blankets:
I would buy these sparingly, as chances are you already have a number of blankets and pillows in your house. However, if you come across any that are extra comfy, I would certainly consider buying them.
Plus, these blankets with logos and letters sewn on will add variety to your solid-colored blankets or pillows with abstract prints.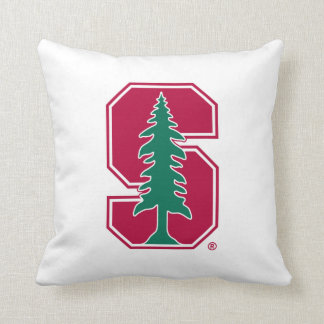 www.zcache.com                                              www.media-cache.com
June is a junior at Cornell University studying biology. She attended public high school in the Philly suburbs, where she ate lots of water ice and hoagies. June enjoys watching TV, playing candy crush, and reading the New York Times. Writing poetry and knitting kept her sane during admissions season, plus a lot of chocolate and hugs; she made it out alive, and is all the more introspective and aware thanks to the experience.